Mother's Day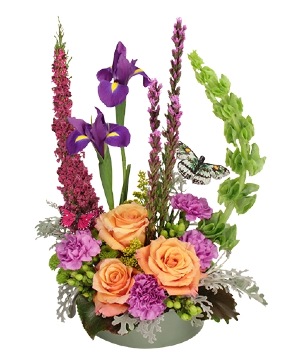 Butterfly Garden
Bouquet
Coax SPRING out of hibernation with bright and cheery flowers from BUCKETS FRESH FLOWER MARKET! With a "fresh from the garden look," this bouquet also has fun butterfly accents that instantly make you think of Spring! Order online 24/7 or call to send Spring flowers today. Great Mothers Day Flower Arrangement.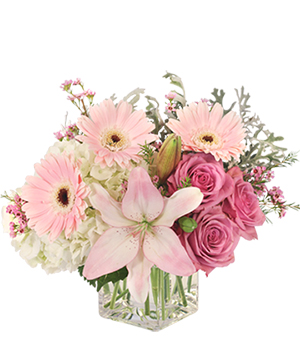 Quiet Dawn
Bouquet
Just as the sun begins peeking over the horizon, delicate ribbons of pink marble the sky and a hush falls over the world. Soft pink gerberas and roses whisper gently in the dawn of a new day and pink lilies awaken the senses with their sweet scent. Quiet Dawn embraces the beauty of new life and tokens of gratitude.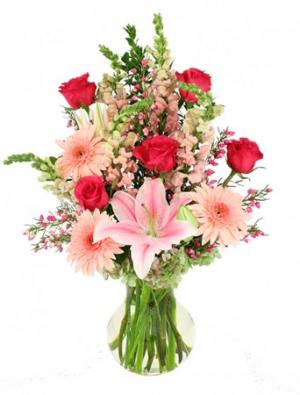 Unconditionally
Bouquet
Loving unconditionally is one of the greatest gifts we can give another person. Keep the unconditional love flowing with a heartfelt bouquet of fresh flowers from BUCKETS FRESH FLOWER MARKET. Order today!
Our love for mom grows like flowers. Why not give her a symbol of this love with a beautiful bouquet of Mothers Day flowers? At BUCKETS FRESH FLOWER MARKET & Florist, we can design something to tailor match your mom's style. Flowers are the gift that will truly brighten her day and put a smile on her face all week long. Or choose from our large selection of online arrangements. Flower arrangements are subject to substitution but we endeavor to have the flowers you have choosen.
For the best selection and quality of florist flowers in Abbotsford, call Buckets flowers to deliver that special bouquet of flowers to a great Mom. We have Mothers day flower bouquets,Mothers Day flower arrangements, Mothers Day plants, flower bouquets. We send flowers to all of Abbotsford, Mission, andnAldergrove. Delivery is made by our own drivers for a personalized service. Hospital delivery is also available for Mothers Day as we are only 3 minutes from the facility. We will have the best selection and freshest flowers in Abbotsford for Mathers Day Flowers.